一、BioWare Gene Gun & Bio-Jet Molecular Nebulizer
The needle free deliverer is the first design based on aerodynamics in the world. According to the unique design of supersonic nozzle, the device can be used under the condition of lower pressure or cheaper gas.
Based on the differences of application, object and efficacy, that can be divided into BioWare gene gun for research, and Bio-Jet molecular nebulizer for aesthetic medicine.
1、BioWare Gene Gun – Research grade


The device can deliver biological materials into cells or tissues in various cells, animal or plant experiments.
BioWare Gene Gun has some advantages as comparing the gene gun on the markets.
(1) Lower price.
(2) It can be effectively applied in various clinical research at low pressure.
(3) Easy to operate and install.
(4) No need the gold particles as a carrier.
(5) No harm to cells, tissue or animals.
2、Bio-Jet Molecular Nebulizer – Aesthetic medicine grade
This needle free delivery device is specially designed for aesthetic medicine, suitable for various dosages of skin care products and various skin types. Let users have more selections on types of beauty products.


Characteristics of Bio-Jet Molecular Nebulizer:
(1) It is suitable for various skin type and will not harm the skin tissue.
(2) Injection with less dosage can achieve the optimal coverage that compared to traditional syringes.
(3) It is high versatility and can deliver various dosage of skin care products.
(4) Resistive Touch Panel, easy to select the delivery dose.
(5) Automatic filling and wafer control system precisely control the delivery dose.
(6) It is equipped with recording system to understand the condition of Bio-Jet molecular nebulizer at any time.
二、Results of animal experiments :
Delivery results with GOLD-PARTICLE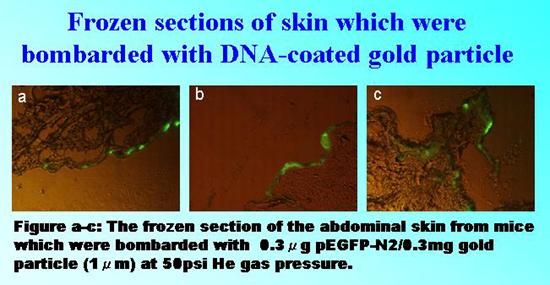 Delivery results without PARTICLE





TRANSFECTED CELL LINE BY GENE GUN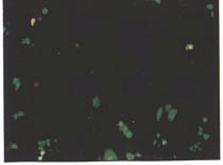 A. Bio-Rad Helio's bombardment
Using Gas : Helium Gas
Pressure : 175 psi

Figure A. HeLa cells were transformed by bombardment of Bio-Rad gene gun (Journal of neuroscience methods 2001, 112: 57-64), and the middle dark area is dead zone.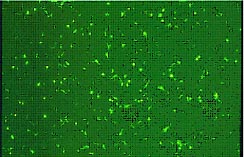 B. BioWare Gene gun's bombardment
Using Gas : Nitrogen Gas
Pressure: 20 psi

Figure B. BHK cells were transformed with bombardment of BioWare gene gun, the transgenic cell line appeared evenly distributing fluorescent.